It's not what you know, it's who you know
Un Amore is lucky to work with some of the best farmers and fishermen on St. Croix. We pride ourselves on using the highest quality ingredients and sourcing locally whenever possible.
We look to the future of how we eat and live on St. Croix with a vision of sustainability, we hope to spark a discussion and desire in our restaurant & community to keep it fresh, keep it local.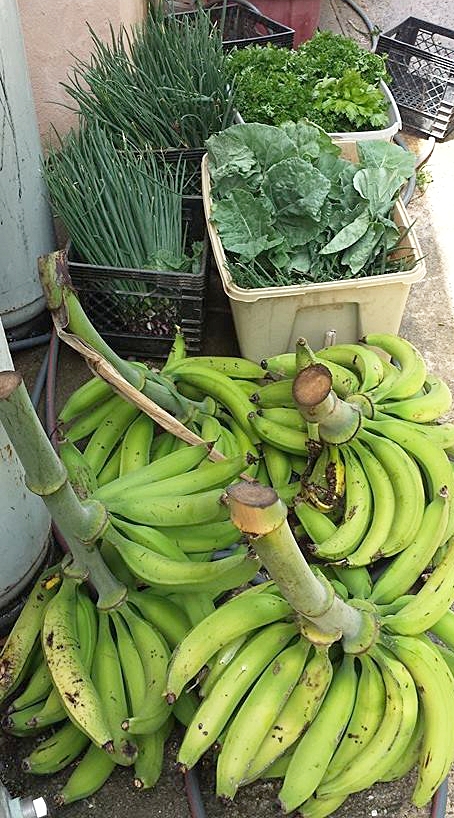 Nibblers Legacy Farms
These guys are CRAZY about their ducks, the ducks have "free range" not just of their back yard and coops but the whole house. Nobody loves their duckies more than these guys. Happy ducks lay delicious eggs. These beauties are the secret to our rich desserts and creamy decadent carbonara.
Sejah's Farm
Dale & Yvette Browne are some of the coolest people on the planet! They grow most of our kale, collards, greens, herbs, seasoning peppers, and a variety of local crops. Even if we don't need anything we like to stop by and hang out. Hands down we love everything that they grow on their farm, but they also assist/coop other farmers which allows us to connect with more farms and other local goodies.
Roberto Rivera
Diving for lobster is a dangerous job, if you are not careful it can be a very short career. Roberto is not only a pro at catching lobster but he is always careful to be Reef Responsible, not catching undersized or female lobsters with eggs. He knows in order to stay in business there has to be a future!
Art Farm
I think we might have the distinction of being their longest running restaurant clients, back when Luca was Southgate Farms and we had Bacchus. Luca & Christina are mavericks when it comes to reverse technology "getting back to basics", farming with less technology and more intuition. Nobody has ever grown a sweeter tomato on this planet, period.
Tropics Hydroponics
The succulent lettuces at Tropics make you ask yourself why you ever bought a head of lettuce that was shipped in?!? Lettuce being one of the most used produce on the menu it is key that its not only local but delicious, win-win!
Maldonado Fishing
Again one of the longest standing relationships we have. It is imperative that we know where our fish come from, that it was caught sustainably and handled properly before being delivered to our door. Once you find a fisherman like that you don't cheat on them. Hiram and Mavel (Kat calls her "the other woman" because she & Frank are caught communicating at all times of the day and night) are family and we are lucky to be in the priority line when it comes to his catch.